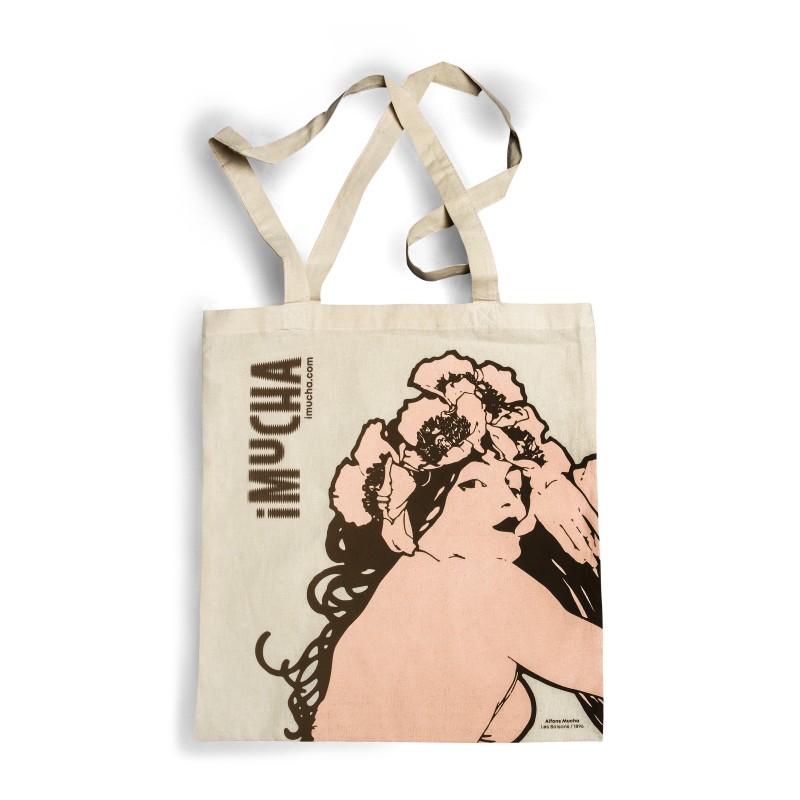  
Canvas bag The Seasons
Bag with the motif The Seasons. The original artwork is from the year 1896.
The bags were produced to commemorate the Alfonse Mucha Exhibition in Prague.
Product details for the Seasons bag:
The bag is a beige color with a high-quality print design.
Dimensions: 770 mm (height) x 420 mm (width).
Material: 100% cotton