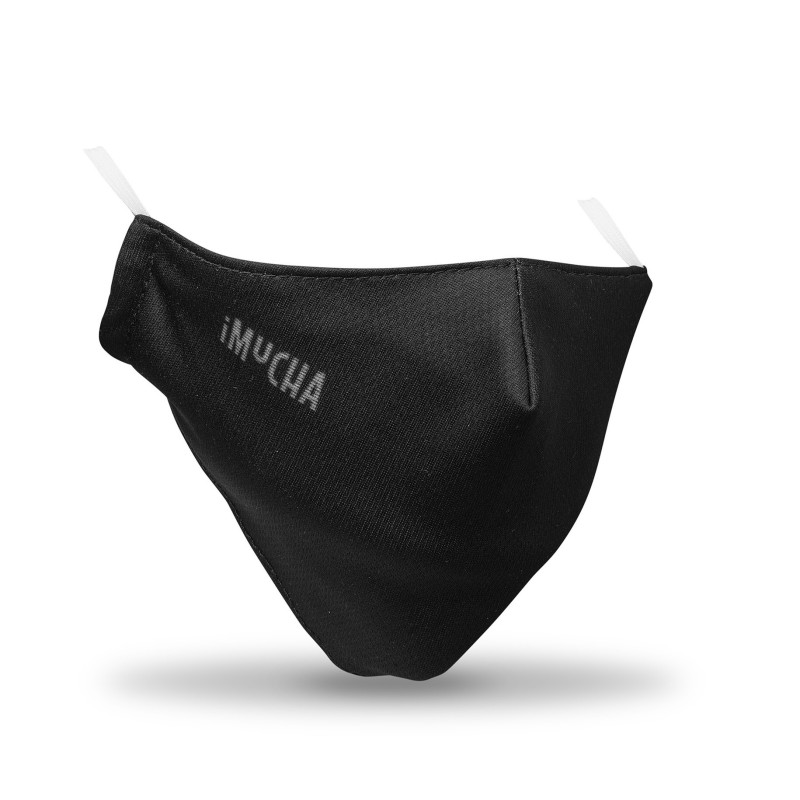  
Exhibition logo Face mask
Face mask made to commemorate the Alfons Much Exhibition in Prague.
Product details for the mask:
The mask is black with a white logo of the iMUCHA exhibition.
It is one-size-fits-all, with dimensions: cca 135 (height) x 240 mm (width).
Material: inner 100% cotton, outer: 100% PES
In the package:
The mask is packed in a plastic baggie.