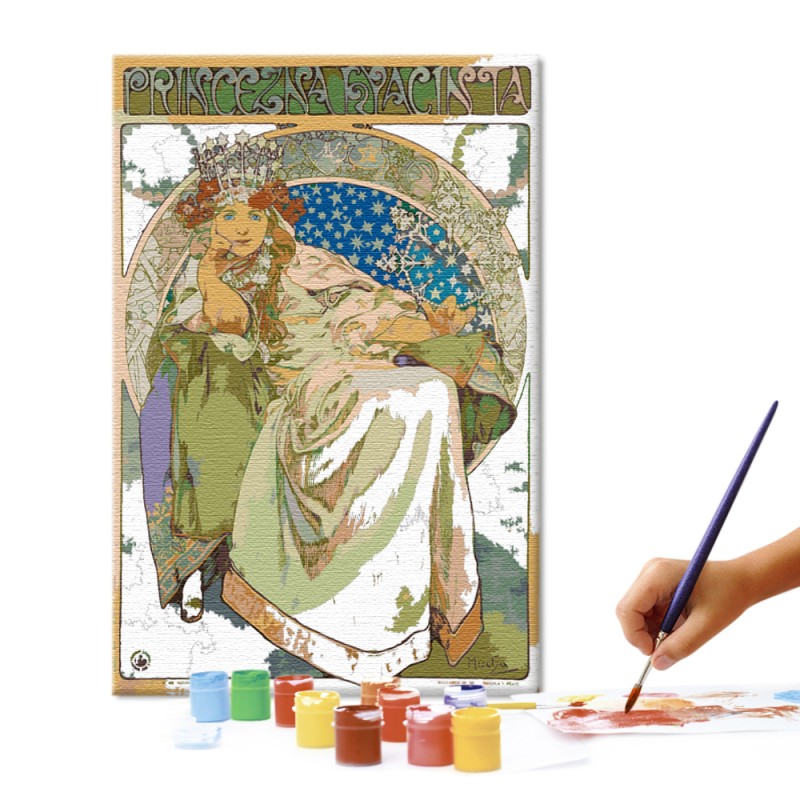  
Painting by numbers: Painting Princess Hyacinth on canvas
Painting by numbers: Painting Princess Hyacinth on canvas
Unleash your creativity - paint just like Mucha. Hand-painting is a perfect source of relaxation for both adults and children, for which the only thing you need is a desire to create. The result will be your original hand painted Princess Hyacinth on canvas measuring 400 x 600 mm.
Image information:
The image is a pre-sketch on a stretched canvas with numbers indicating the color tone of the paint by which it's painted.
Dimensions:
The image measures 400 x 600 mm.
Package contains:
1 stretched canvas measuring 400 x 600 mm.
27 pieces of acrylic paints carefully mixed to guarantee the most credible appearance to the original.
4 brushes.