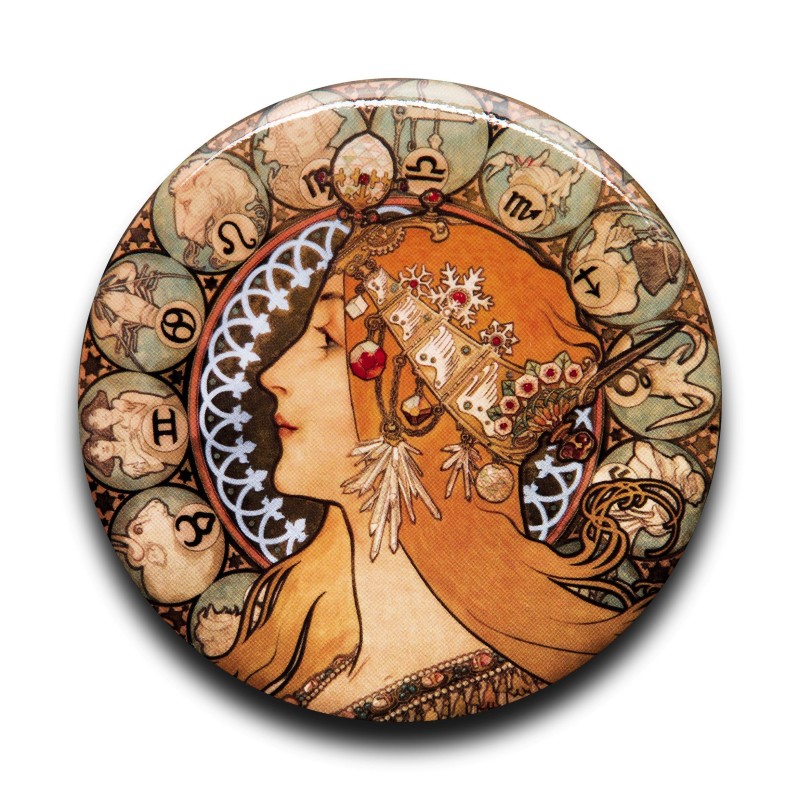  
Signs of the Zodiac Mirror
Mirror featuring artwork from Mucha's poster Signs of the Zodiac. The original artwork is from the year 1896.
These mirrors were produced to mark the occasion of the Alfonse Mucha Exhibition in Prague and come with a compliment card. 
Product details for mirror with Signs of the Zodiac Motif:
Diameter of the mirror is 750 mm.
In the package:
The mirror is packaged along with a compliment card.