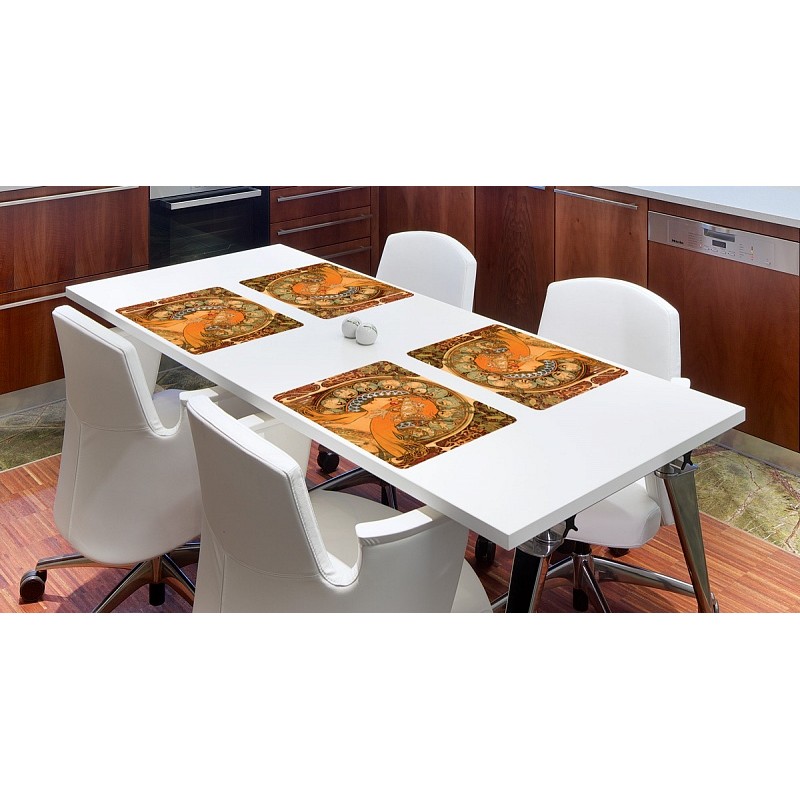  
Placemat Zodiac
Placemat from the limited Alphonse Mucha edition will light up your interior and make your dining more cherishable.

Dimensions: 1 x 35/45 cm

Material: PVC Frontlit - soft banner with a weight of 510 g / m2 and opaque smooth surface. The bottom side is white, edges are round.

Maintenance: we recommend wiping the table mat with a damp sponge and a detergent.

The used material is certified as B1 according to the German standard DIN 4102 for non-flammability. Photorealistic printing is achieved by HP latex inks, which meets the requirement for ecological printing. These inks are not harmful to health and have long endurance.

Do not use hot objects and hot kitchen utensils.