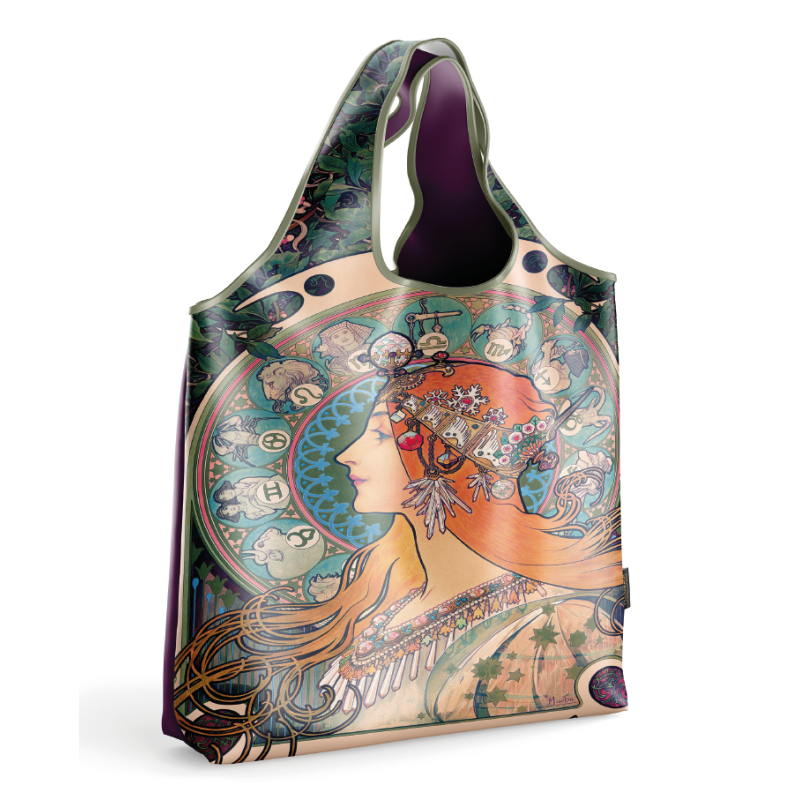  
ECO shopping bag Zodiac
Shopping bag with motif Zodiac. The original of this artwork dates from 1896.
Information about the bag with Zodiac motif:
The ECO bag is completely covered with the highest quality printing.
Dimensions after unfolding are 420 mm (height) x 420 mm (width) x 80 mm (bottom width). The bag can be folded to size: 140 x 70 x 20 mm.
Material: High quality polyester fabric, water repellent material.