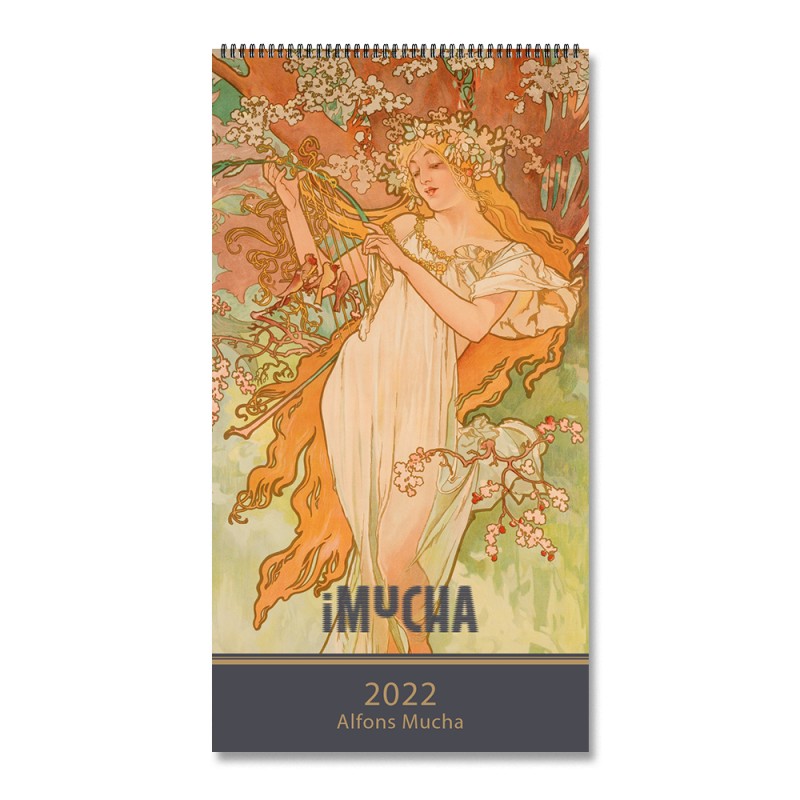  
Calendar IMUCHA 2022
CALENDAR
Wall calendar with twelve of the most popular images from the posters of Alfons Mucha, separated into individual month sheets, which will stand out in every household, in 2022 and beyond. It can even become a permanent decoration. 
Product information:
Twelve individual sheets – one for each month of the year.
Spiral binding.
The motifs on the calendar pages are from the posters: The Seasons – Winter, The Seasons – Spring, Latin quarter, The Precious stones – Amethyst, Lefèvre - Utile-Biscuits Champagne, Heather from Coastal Cliffs, Cognac Bisquit, The Lady with Camelias, The Precious stones – Topaz, Zodiac, Thistle of sandbars, Varianta Dámy s kaméliemi
Calendar dimensions are: 300 mm x 560 mm
Packaging:
The calendar comes in a clear package and box.