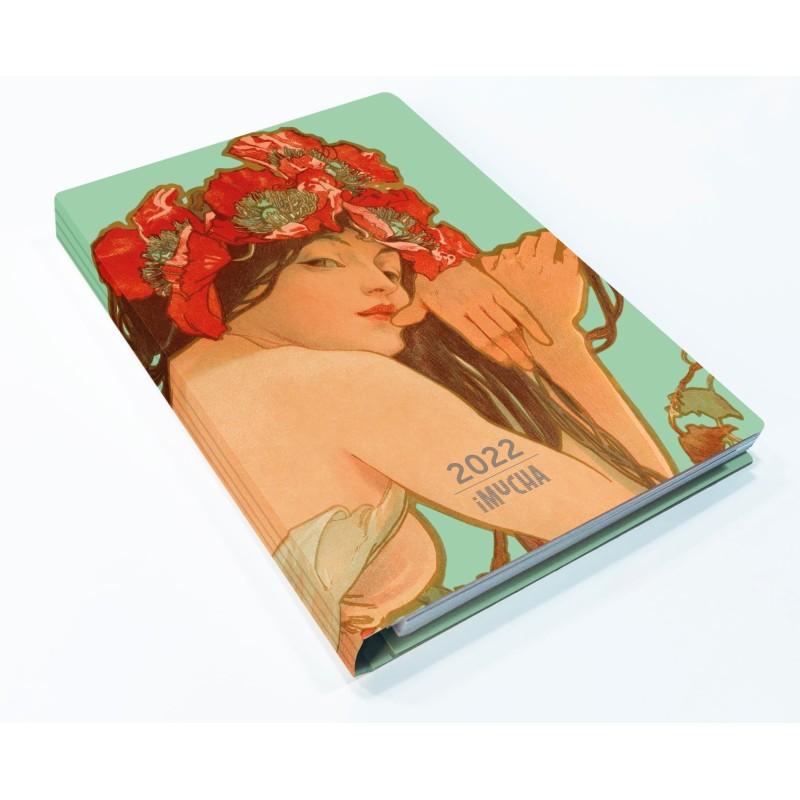  
2022 Diary
Don't miss important dates in both your personal and professional life. You won't miss anything with this weekly 2022 diary full of Alphonse Mucha's work.
Description:
IMUCHA WEEKLY DIARY FOR 2022
The diary was produced for the occasion of the iMUCHA project and is decorated with motifs of works from the Four Seasons series.
Diary information:
125 x 165 mm (w x h).
Sheet size: 112 x 160 mm (w x h)
128 pages.
Packing: 1 each in the foil