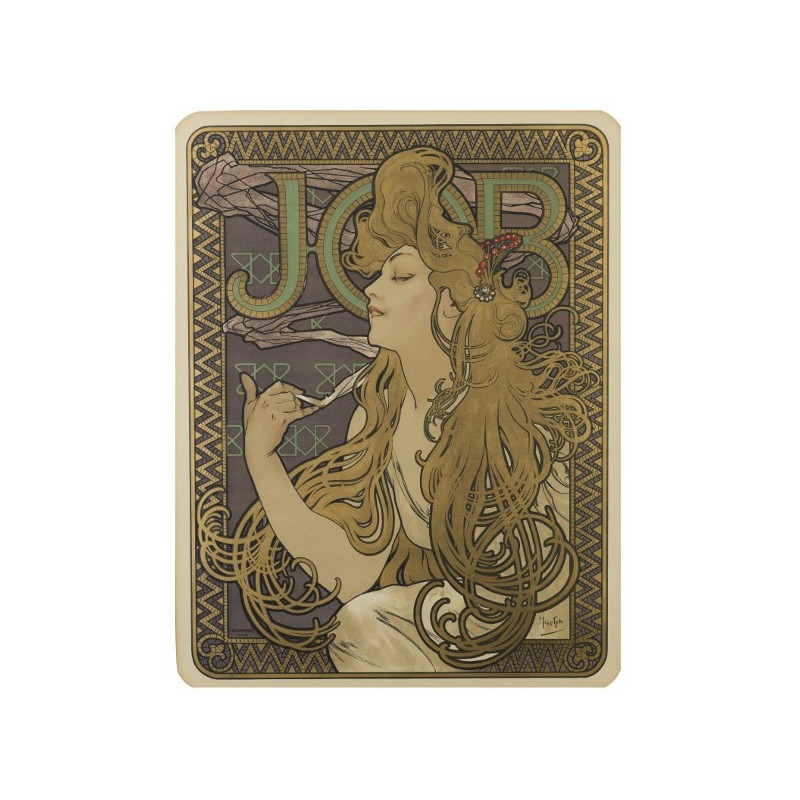  
Poster Job (1896)
The original poster reproduction by Alfons Mucha – Job. The original of this reproduction date from the year 1896. Maximum color and due fidelity to Mucha's originals is guaranteed by the latest printing technology.
Information about the poster Job:
The poster is printed on a special matte paper 210 g/m2.
Size: 441 x 559 mm
Packing:
The poster is enclosed in a paper tube marked with a label.