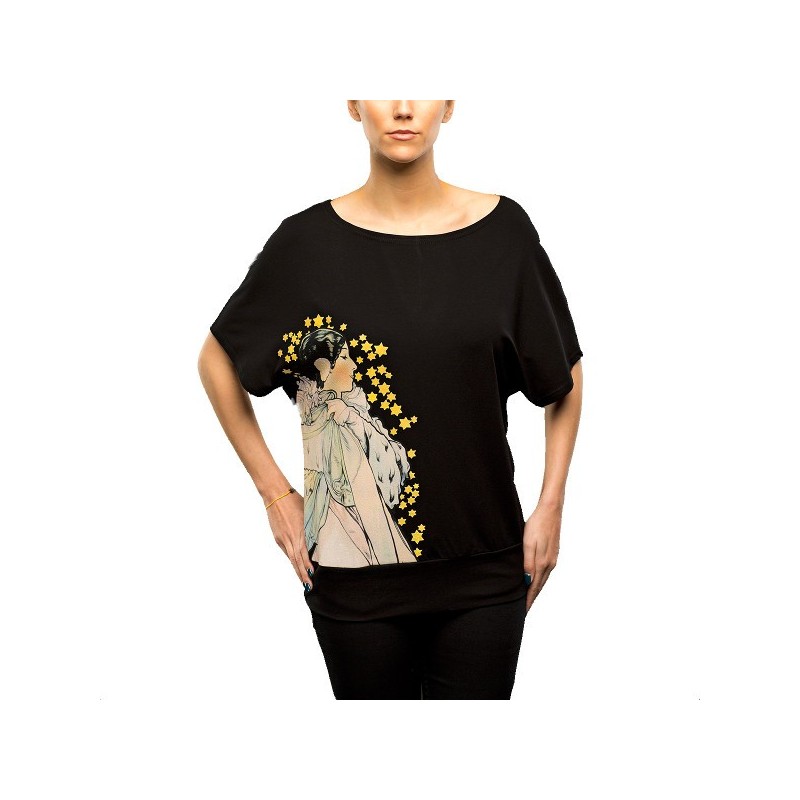  
Ladies' top The Lady with Camelias
Ladies' Top with motifs of Alfons Mucha's artwork – The Lady with Camelias. The original of this piece dates back to 1905-1906. Top is a part of limited fashion collection, designed exclusively for this e-shop. Its author is young talented designer Eliška Mertová.
Information about the ladies top with The Lady with Camelias:
Material: 83% viscose, 11% polyamide, 6% elastane
Size table is in the picture above.
Packing:
Top is delivered in a black gift box.