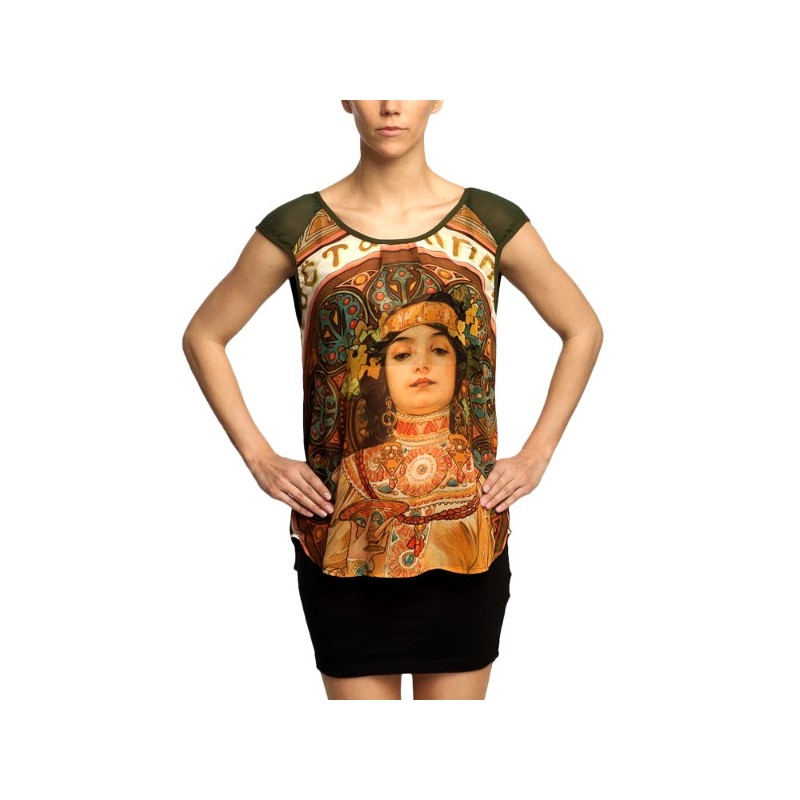  
Ladies' Moët & Chandon Top
Attractive slightly translucent front part with print. There are also translucent chiffon inserts on the shoulders. Neckline with very fashionable small pleats. Single-color knit back section.
Product details for Moët & Chandon top:
Material:  Front section: chiffon 100% PES. Rear section: 83% rayon, 11% polyester, 6% lycra
Size chart is shown on the illustration above.
In the package:
The top comes packaged in a black gift box.