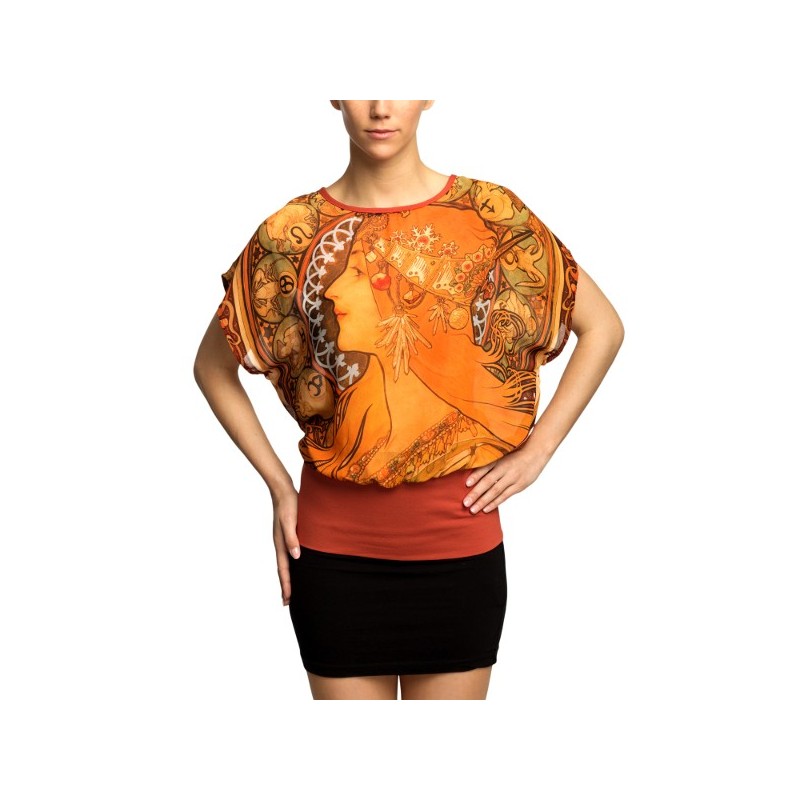  
Top with Signs of the Zodiac motif
This top with Signs of the Zodiac motif is suitable for all body types and age groups. Simple cut lets the unique motif stand out.
Product details for Art Sleeveless Summer Dress:
Material: Front section: satin 100% PES. Rear section: 83% rayon, 11% polyester, 6% lycra
Size chart is shown on the illustration above.
In the package:
The top comes packaged in a black gift box.