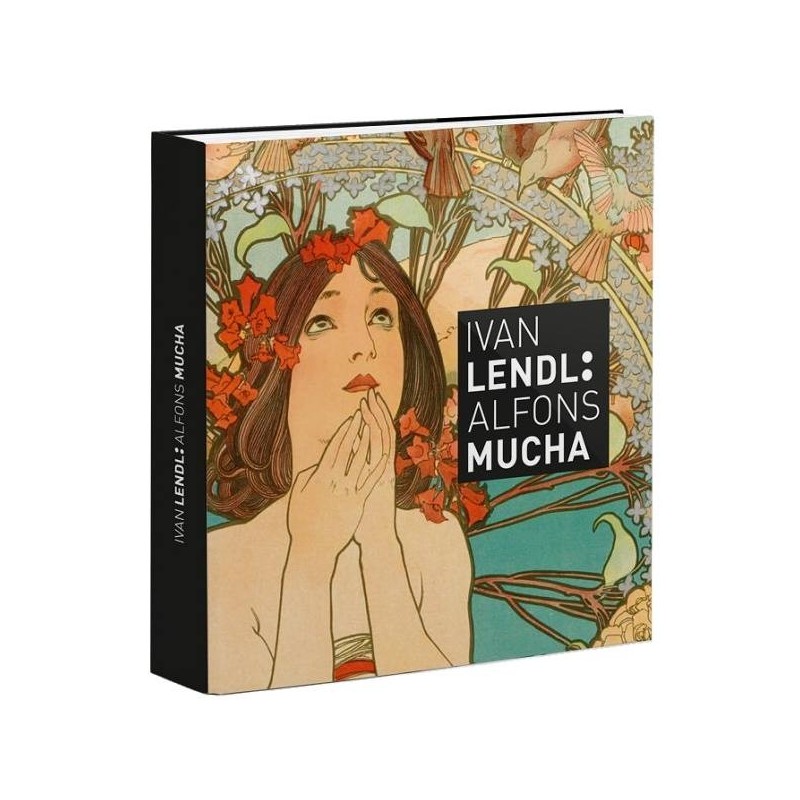  
Book IVAN LENDL: ALFONS MUCHA – Russian edition, paperback
Exclusive bound publication IVAN LENDL: ALFONS MUCHA published on occasion of Alfons Mucha's artwork exhibition
This magnificent book is not only a testimony about long-standing and continuous collector's passion of Ivan Lendl, who assembled world unique collection of Alfons Mucha's posters, but most of all it is about the most significant Alfons Mucha's art legacy – poster paintings, decorative panels, calendars, advertisements for beverages, industrial products and various social and cultural events.
The book captures Mucha's almost complete work in this field. It is extended with reproductions of numerous preparatory studies and drawings, which may be found today in many different international collections from Japan through France and Italy all the way to the United States.
It allows you to follow, step-by-step, Mucha's artistic growth and significantly enhances the still only fragmentary recognition of his artwork.
Information about publication IVAN LENDL: ALFONS MUCHA:
Format: 24 x 25,5 cm
Number of pages: 320
Language: Russian
Packing:
The book is delivered in a paper-shipping carton.