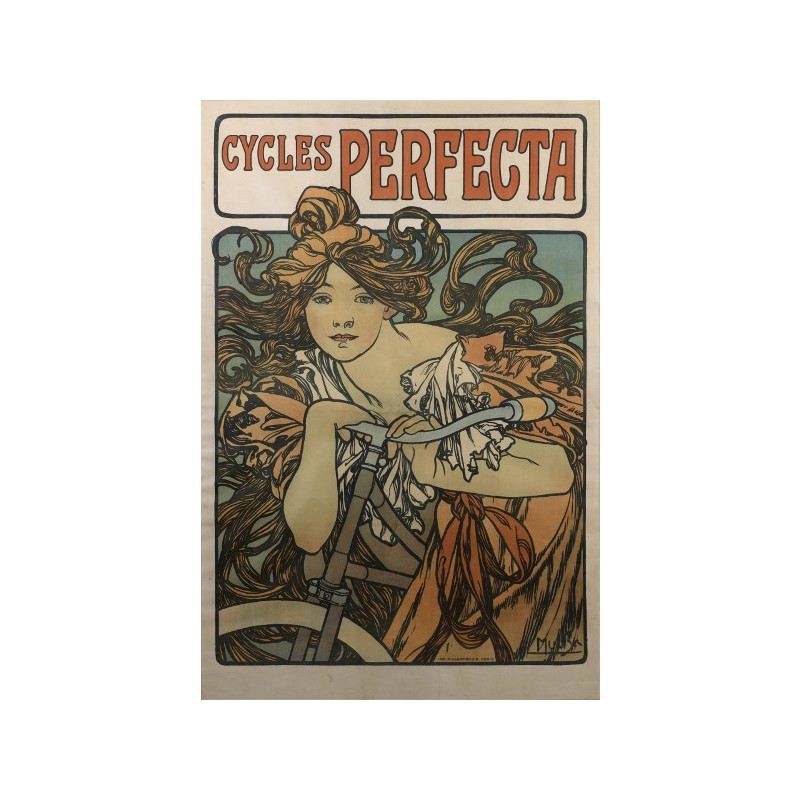  
Poster - Perfecta Cycles
Original reproduction of Alphonse Mucha's poster - Cycles Perfecta. The original of this reproduction dates from 1902. Maximum color and due fidelity to Mucha's originals is guaranteed by the latest printing technology.

Information about the Cycles Perfecta poster:
The poster is printed on special matte paper 210 g / m2.

Size: 1022 x 1535 mm

Packaging: The poster is enclosed in a paper tube marked with a label.