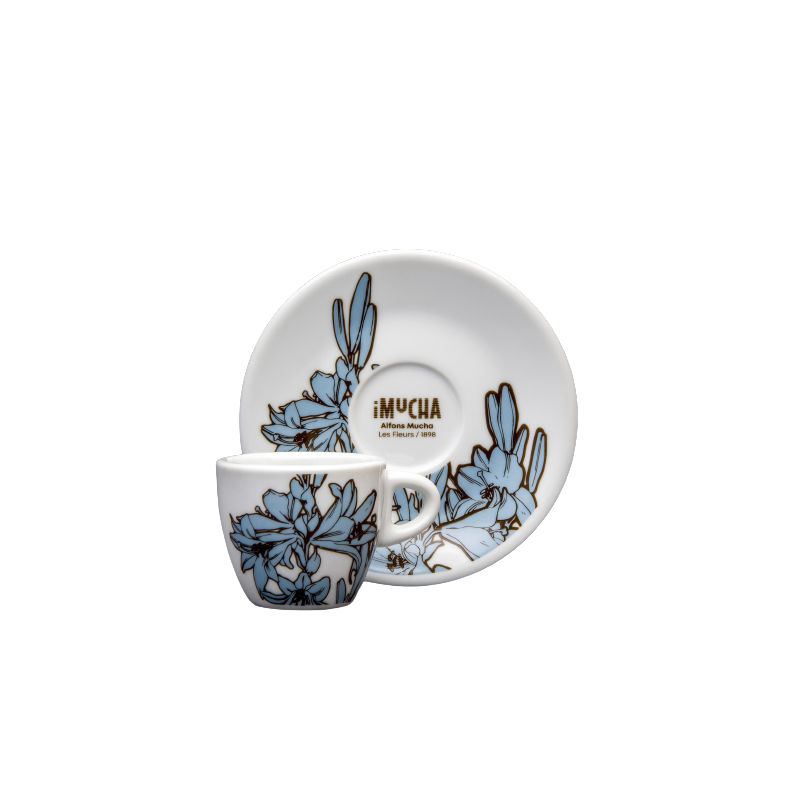  
Espresso cup Flowers
Espresso cup with Flowers motif. The original artwork is from the year 1898.
This cup entices you to enjoy a pick-me-up in the form of an espresso.
The cups were made for the occasion of the Alfons Mucha exhibition in Prague and come in a box.
Product details for espresso cup with the Flowers motif:
Package includes 1 cup and 1 saucer.
Cup volume is 70 ml. 
Cup size 53 mm (height) and 62 mm (width).
Material – porcelain.
In the package:
The cup and saucer come in a box