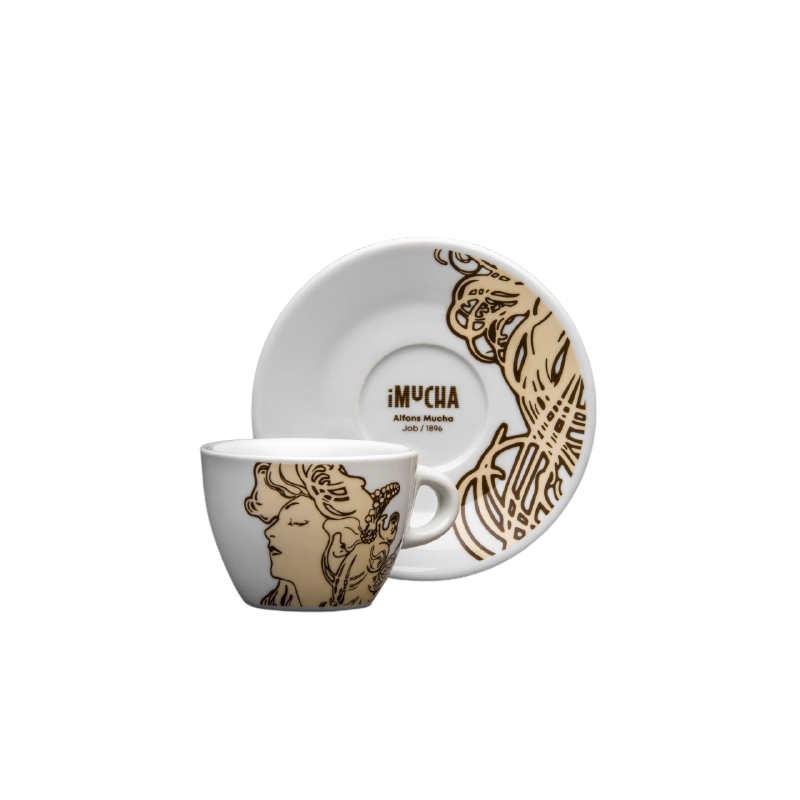  
Cappuccino cup Job
Cappuccino cup with the Job motif. The original artwork is from the year 1896.
This cup offers the perfect shape for the spreading of fluffy cappuccino foam.
The cups were made for the occasion of the Alfons Mucha exhibition in Prague and come in a box.
Product details for cappuccino cup with Job motif:
Package includes 1 cup and 1 saucer.
Cup volume is 180 ml. 
Cup size 63 mm (height) and 89 mm (width).
Material – porcelain.
In the package:
The cup and saucer come in a box