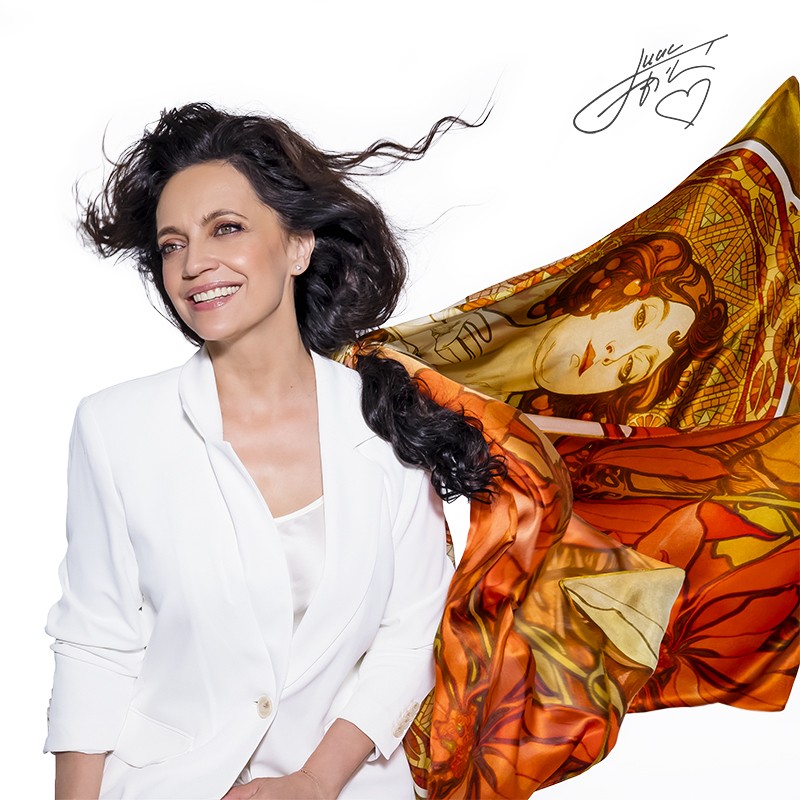  
Silk Scarf The Precious Stones – Ruby
Silk scarf with motif of Alfons Mucha's artwork – The Precious Stones –Ruby. The original of this piece comes from 1900. In order to reach maximum fidelity to original, the latest technologies are used in manufacturing of the scarf. Silk scarves were manufactured on the occasion of Alfons Mucha's exhibition in Prague, and are delivered in stylish gift box.
Information about the scarf with motifs of the The Precious Stones –Ruby:
Shawl is manufactured of natural silk.
Size: 550 x 1600 mm
Packing:
The scarf is delivered in black gift box with certificate.