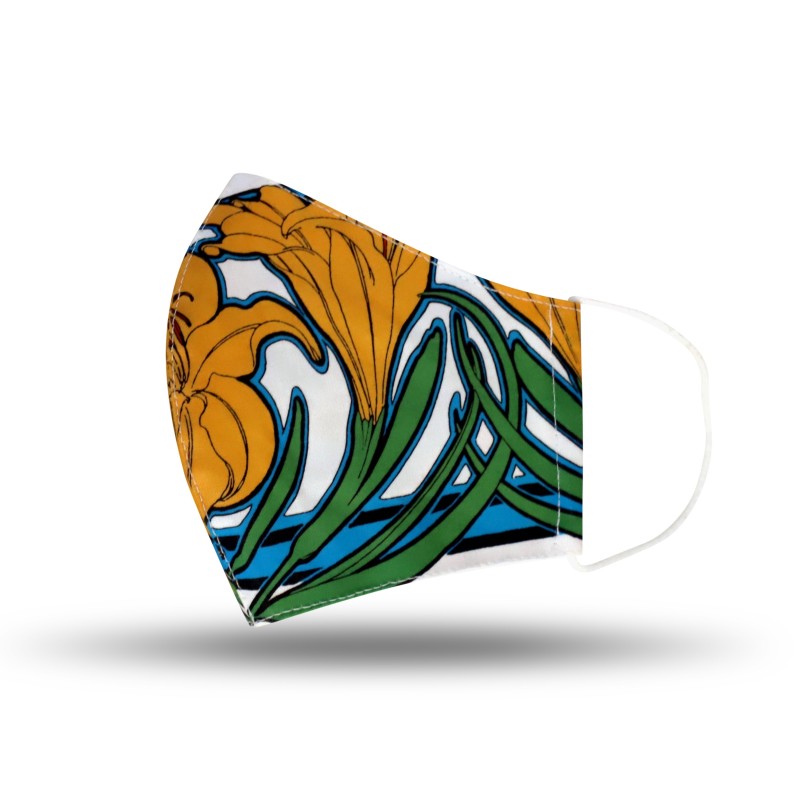  
iMUCHA designer face mask
A perfectly tailored two-layered face mask made of 100% cotton with a unique design from Alphonse Mucha's study of beauty in applied arts, Documents Décoratifs, will give you a sense of originality. Rubber bands made of a pleasant and soft material allow everyday wear with maximum comfort.
Material: 100% cotton.
Machine washable at 40° C. Ironing is recommended on the reverse side.
Packaging: The facemask is delivered with iMucha compliment card in a transparent bag.